History
Mountain Capital was organized in 1999 and is the successor-in-interest to Mountain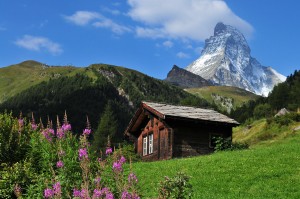 Community Bank, Mountain Bancshares, Inc., and Mountain Financial, which trace their roots to the acquisition of Bank of Los Alamos in 1992. After the sale of Mountain Community Bank's operations to another regional community banking group in 1999, a majority of the shareholders chose to continue on as investors in Mountain Capital.
In addition to managing legacy assets that were retained from the bank, Mountain Capital has pursued new discounted loan acquisitions, originated bridge loans, and also provides asset management and loan work-out services for others. We seek out higher-than-market returns for our investors by identifying opportunistic situations in the marketplace that are primarily backed by real estate.
Mountain Capital has over 15 years of experience as an active investor of real estate notes. As a participant in the secondary debt capital markets, we are involved in the acquisition, management, servicing, trading and disposition of performing, sub-performing, and non-performing loans on a nationwide basis. We regularly work with banks and other financial institutions who are seeking to sell non-performing loans or REO assets, or to reduce certain concentrations of loans in their portfolios. While we specialize in commercial real estate loans, we also invest in loans secured by residential properties and business assets.
Philosophy
Financial relationships are built on Trust, and Mountain Capital is committed to maintaining the highest ethical standards in its relationships and seeking "win-win" solutions in its transactions.
Our Management has an extensive background in banking, the mortgage industry, and secondary markets extending over three decades, and have participated in close to $2 Billion in loan transactions.
Our approach in our investments is to identify and manage risk through upfront analysis and due diligence, to manage our assets in a way that creates value for our shareholders, investors, and clients, and to create an environment where all members of the team are valued and respected.
Management
Dan Will, Managing Partner
Dan has more than 30 years of experience in banking and the debt capital markets. Areas of specialty have included commercial and residential mortgage lending; credit analysis and loan underwriting; credit administration; loan review; due diligence; loan servicing, loan workouts and debt restructures; direct investments in commercial real estate; real estate liquidations and auctions; investment banking, M & A and corporate restructures; along with investment analysis and equity investments.
Dan's banking career began in the early 80's, focused primarily in the areas of real estate lending and credit administration. Dan participated in the purchase of assets from the FSLIC, RTC, and FDIC in the late 80's through the mid 90's when loans and loan portfolios were being sold in large volume from failed S&L's and Banks. As a managing partner of a wholesale mortgage banking company in the 1990 to 1992 time-period, he was involved in hundreds of millions of dollars in acquisitions from the Dallas office of the RTC and FDIC. The purchase and management of discounted mortgage portfolios on a nationwide basis has remained a focus of his over the last three decades and he has been involved in close to $2 Billion in such transactions over his career.
In 1992 Dan became a principal owner of a bank in Northern New Mexico, serving as President, Chairman, CEO, and Chief Lending Officer of Mountain Community Bank (MCB) and its bank holding company, Mountain Bancshares. Under his direction MCB quadrupled in size, opening new branches spanning from Albuquerque to communities North of Santa Fe, and during the 90's it was recognized as one of the most profitable banks in NM as measured by Return on Assets and Return on Equity.
From 2000 to 2004 Dan served as Chairman and CEO of a Dallas-based regional financial services holding company with subsidiaries that included a securities broker/dealer firm, a registered investment advisor, insurance agency, lending subsidiary, and mergers & acquisitions / corporate finance/investment banking division. Much of Dan's time during this period was focused in the areas of corporate finance and alternative investments.
From 2004 until early 2014 Dan worked for a private investment firm headquartered in San Diego (First Commercial Corp, later doing business as Kelly Capital (KC)), and its affiliated companies. When he joined the firm he was responsible for management of the Dallas/Fort Worth office and involved primarily in due diligence functions. Primary responsibilities during his tenure at KC included underwriting, pricing, and closing acquisitions and dispositions of real estate loans and real estate investments, as well as the ongoing assessment of underlying real estate values, property cash flow analysis, site inspections, and market analysis. He headed the Debt Acquisitions and Real Estate Investment groups from January 2008, and served as President of the firm from February 2011 thru February 2014. Management duties at affiliated companies including at Capital Six Funding and Kelly Capital Equity Advisors, plus President of Kelly Investment Group, President of Great American Home Auctions JV, Great American Loan Sale Advisors, Great American Commercial Real Estate, Great American Real Estate Services, and GAHA Funds I & II.
Dan has served as Mountain Capital's managing member since inception and management of this company became his primary focus once again after his departure from Kelly Investment Group in February 2014.
Dan got both his undergrad degree (BBA in Finance) as well as his MBA from Texas Christian University (TCU) in Fort Worth and currently resides in the Dallas/Ft.Worth area